Cyber Crimes Unit
IP~サイバー捜査班~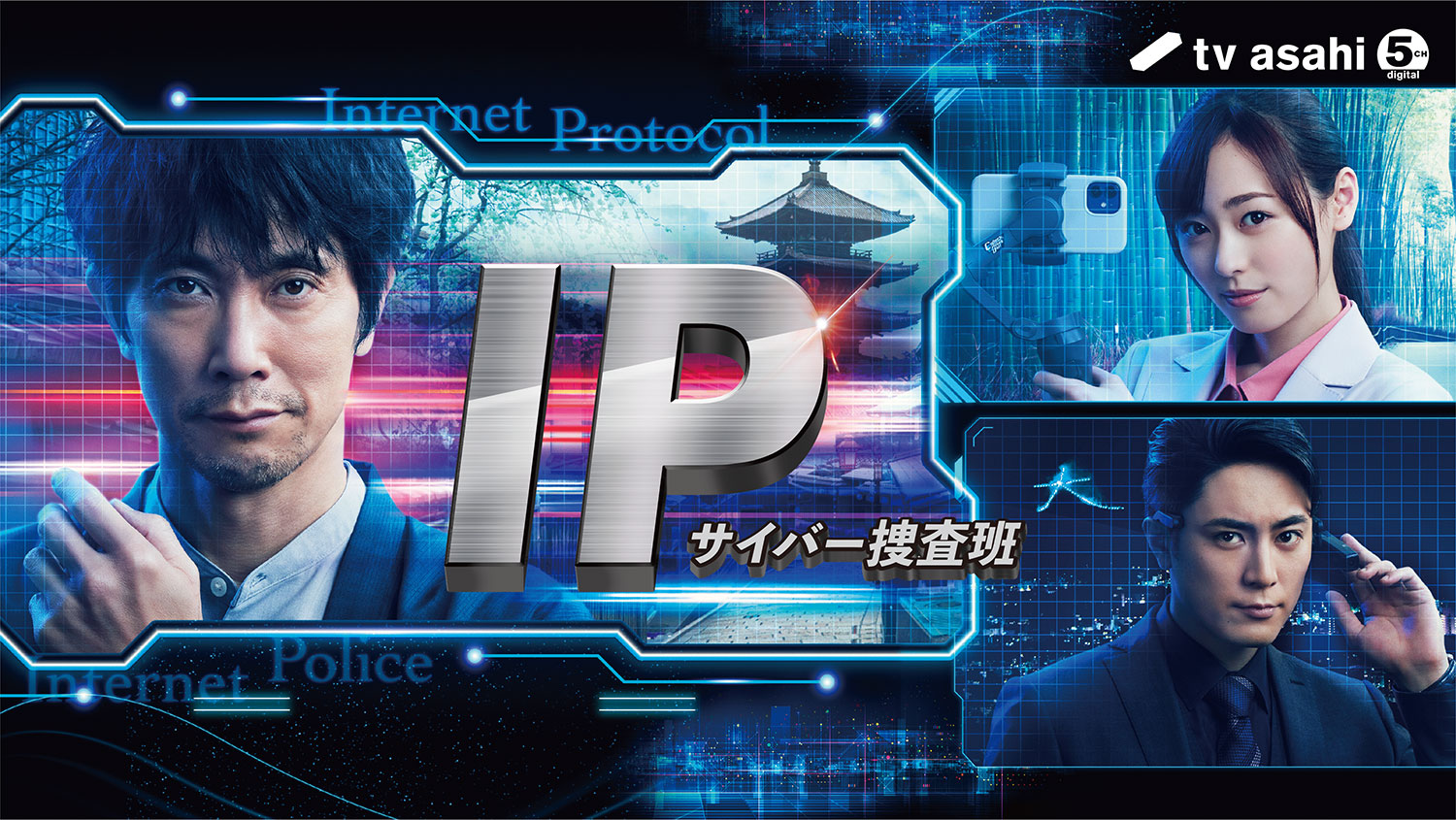 (c)tv asahi/TOEI COMPANY, LTD.
The Kyoto Prefectural Police has established a new team to fight against cybercrime.  A group of experts have been selected in order to search the dark side of the Internet for the footprints of unknown criminals.
Digitalization is gaining momentum these days because of the spread of smartphones and the increase of work-from-home. Cyber space has become a part of our daily lives. On the other hand, the number of crimes that exploit this invisible world is rapidly increasing. Anyone can become a victim of cybercrime at any time.
This highly original mystery explores the threat of cybercrime and tell the stories of the member of the team striving in the city in Kyoto, Japan's ancient capital.
Cast
Kuranosuke Sasaki (佐々木蔵之介)
Haruka Fukuhara (福原遥)
Shotaro Mamiya (間宮祥太朗)
Keiko Horiuchi (堀内敬子)
Atuko Takahata (高畑淳子)
Tetta Sugimoto (杉本哲太)
Production Year
2021/07 -
Duration & Episodes
114min. × 1ep, 54min. × 8eps
Links
Official site (Japanese)