SING "YESTERDAY" FOR ME
イエスタデイをうたって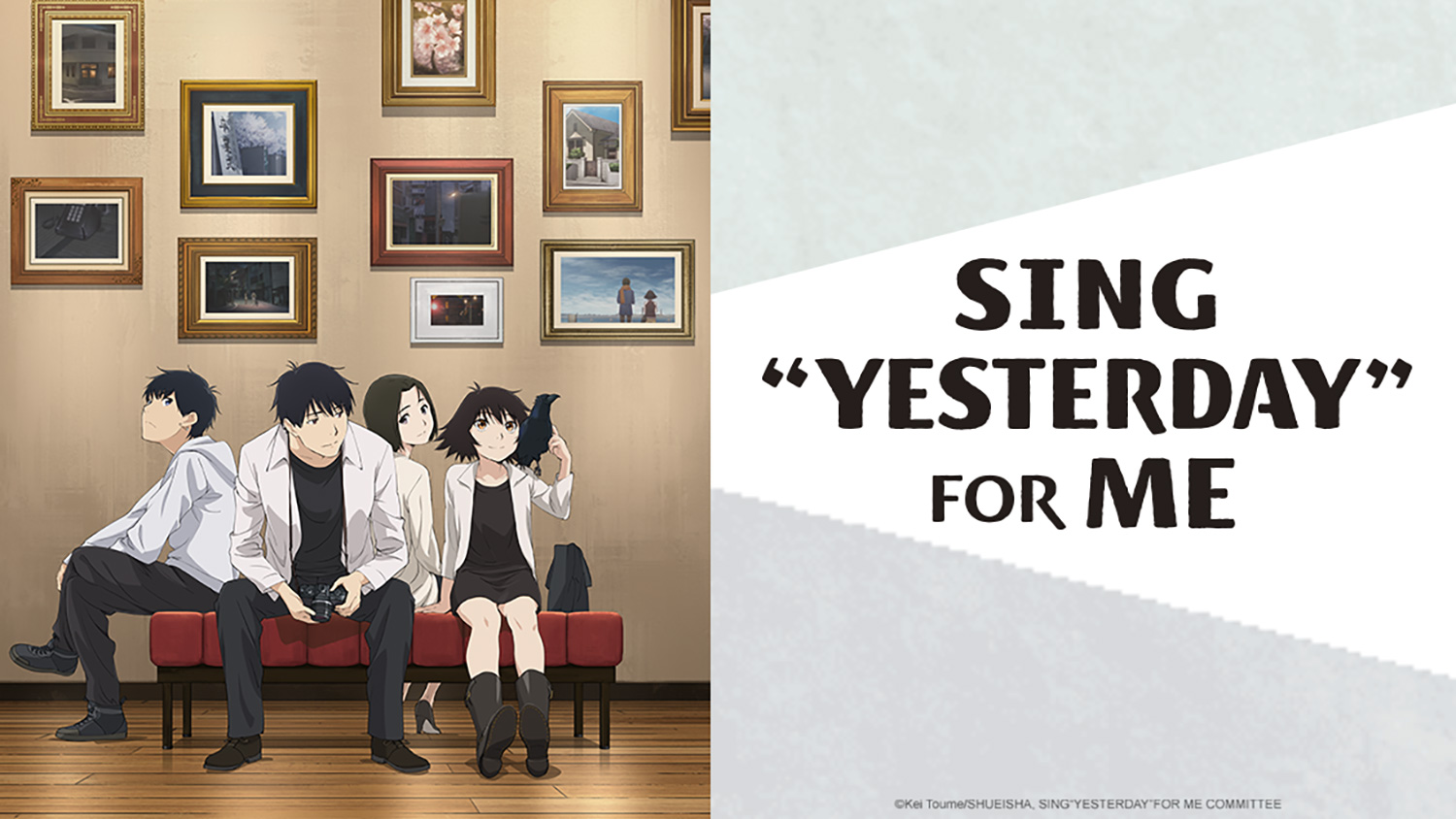 ©Kei Toume/SHUEISHA, SING"YESTERDAY"FOR ME COMMITTEE
Rikuo, apart-time worker, cannot get into a serious relationship because of his complexes.
Haru, a mysterious girl tries in every way to express her true one-sided love.
Shinako, a high school teacher, has been hesitating to be in a relationship since she lost the boy she loved .
Rou, who is preparing for an entrance exam for college, falls in love with a close family and childhood friend.
Although the four struggle and are unsure of their future, they all try to stay hold of their will and be true to their hearts.
But a few misunderstandings cause their paths to intertwine and entangle.
This beautiful love story that started in 1998 and was completed in 2016 is finally coming back in animation.
Production Year
2020 -
Target
Teen-age
Male / 20-34
Male / 35-49
Male / 50~
Female / 20-34
Female /35-49
Female /50~
Duration & Episodes
Approx 22min x 12 episodes
Links
Official site (Japanese)