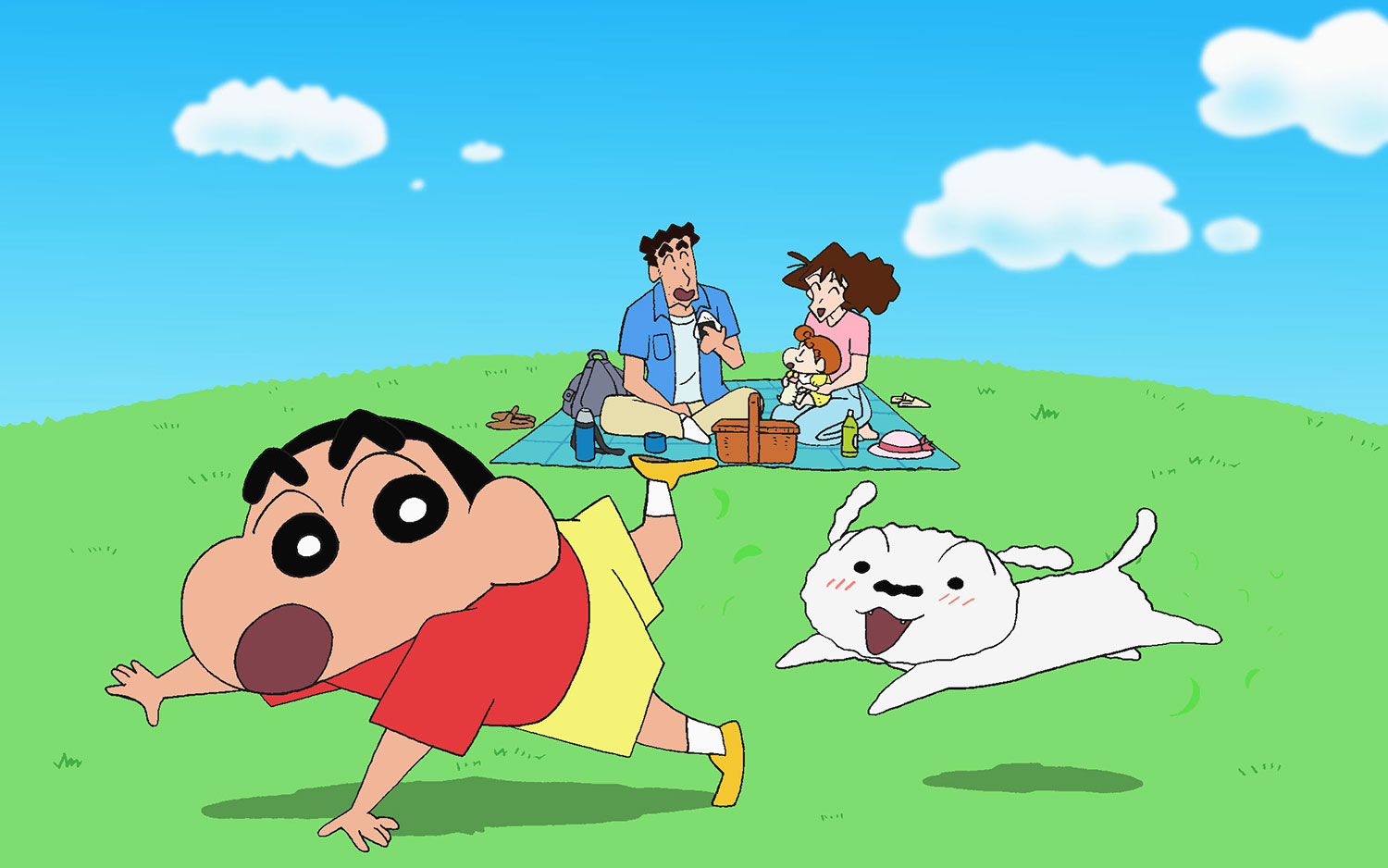 © 1992 USUI YOSHITO / © 1992-2018 SHIN-EI & TV Asahi
This is Shin chan.
He might look like an ordinary 5-year-old kindergartner.....
but looks can be deceiving.

There's never a dull moment when Shin chan is around. He's a cute and fun-loving five-year-old kindergartener who just cannot resist pretty ladies. His mother Misae can't stand losing, and gets hysterical whenever her two kids are behaving naughty in public. Hiroshi, the dad, is an average office worker who has smelly feet, but at the end, is a reliable provider of the Nohara family. The baby sister is Himawari who loves cute boys and shiny bright gems, and their pet dog Shiro which was found and brought home by Shin chan. Whatever you do, don't take your eyes off of Shin chan. Without a moment of notice, he can turn the calmest and most peaceful day upside down!
· 25th anniversary of Shin chan in 2016!
· Over 100 million copies of Shin chan manga sold worldwide (15 countries).
· Broadcast in 45 countries, including Asia, Spain, Germany, and India.
· To date, 24 theatrical films have been released.
Production Year
2021 -
Target
Child / Kids
Teen-age
Family
Duration & Episodes
22min x 814ep (New episodes in active production)
- 522 ep in SD (4:3)
- 292 ep in HD (16:9)
Links
Official site (Japanese)