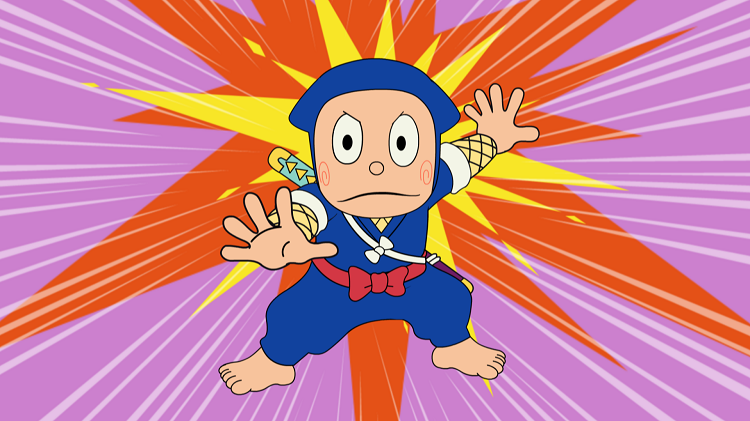 ©FUJIKO FUJIO Ⓐ / ©SHIN-EI Animation & TV Asahi
What happens when a 10 year old boy becomes friends with a REAL Ninja Boy?

Kenichi Mitsuba is an average 10-year-old elementary school boy who is always struggling with his homework and studies.
One day, a little ninja named Hattori Kanzo suddenly appears and befriends Kenichi. He is a courteous and faithful 10-year-old boy with a strong sense of honor, and who will do whatever he can to help people in need.
Hattori is now a part of the Mitsuba family along with his brother Shinzo, and his ninja dog Shishi-Maru. Hattori helps Kenichi to save him from his troublesome situation, and moreover, stays as Kenichi's loyal and good friend.
A real ninja living in a modern society can instantly cause fun and trouble!


· International Success - Broadcast in Spain, India, Korea, Taiwan, Hong Kong, Malaysia, Philippines, Indonesia, Chile, Ecuador, etc.
· New episodes have been produced in respect to demands from the international market.
· English scripts are available for the New Series.
· More than 50 volumes of the comic books published.
Production Year
2018 -
Target
Child / Kids
Teen-age
Family
Duration & Episodes
22min x 355ep (New episodes in active production)
- 172 ep in SD(4:3)
- 53 ep in HD(16:9)<Re-master>
- 130 ep in HD(16:9)