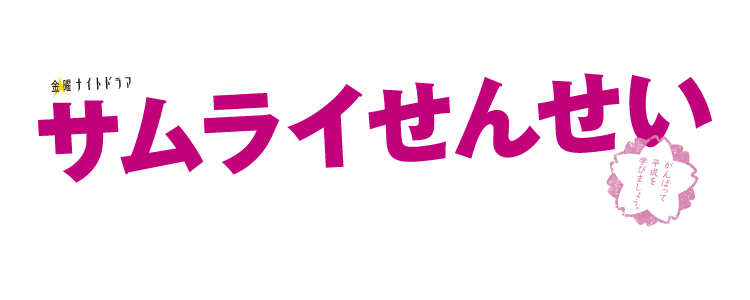 © Esusuke Croe / Libre Publishing, tv asahi, MMJ
A heroic but comical Samurai hero time-travels from the Edo period (mid 1800's) to present-day Tokyo and becomes a cram-school teacher!
Takechi, a leader of a political movement was forced to commit Harakiri (suicide by abdomen cutting), and regains consciousness to find himself not in heaven but in 2015 Tokyo. As he had given his life to make Japan a better place, he is thrilled to see how good the country has become. But he is disappointed by the reality of lazy people. He starts teaching at a cram school in his samurai attire with the same sense of value and integrity, which makes people around him realize his great personality and many important values that were forgotten over the years.
Cast
Ryo Nishikido (錦戸亮)
Ryunosuke Kamiki (神木隆之介)
Production Year
2015/10 -
TIMESLOT
Late Night
FREQUENCY
Weekly
Target
Male / 20-34
Male / 35-49
Male / 50~
Female / 20-34
Female /35-49
Female /50~
Duration & Episodes
60min × 8ep (2015)