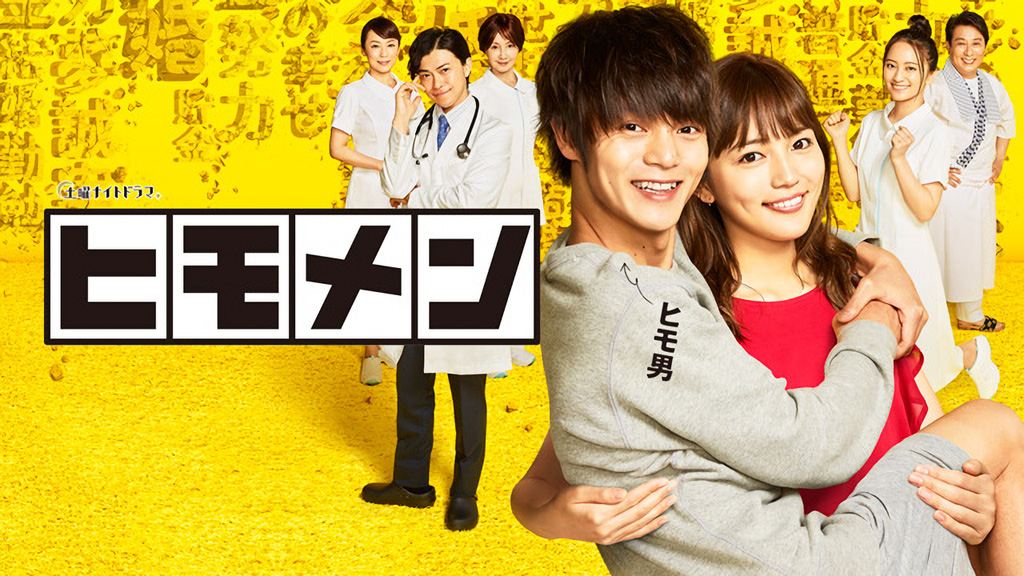 ⓒTsuyoshi Konoike・KADOKAWA/tv asahi
This guy, Sho is mooching off his girlfriend, Yuriko.
He never thinks he should find a job and he is not ashamed of his current status. Yuriko is dying to change his mentality and make him feel like going on job hunting. However, nothing works. When she lies to him, "I'm losing my job!!", he smiles and says "We can be happy without money". Or when it really happens, he tries so hard to solve the problem at her work and that is only because he does not work. Yuriko is easily convinced by his "how happy they are now" story. Yes, he is an expert of mooching!!
Will Yuriko gives up or will something makes Sho go for work in the end??

Original: Tsuyoshi Konoike
Cast
Masataka Kubota (窪田正孝)
Haruna Kawaguchi (川口春奈)
Ryo Katsuji (勝地涼)
Yui Okada (岡田結実)
Hitomi Sato (佐藤仁美)
YOU (YOU)
Akio Kanada (金田明夫)
Kanako Tahara (田原可南子)
Maho Minamoto (皆本麻帆)
Shieri Ohata (大幡しえり)
Scenario Writer
Hayashi Mori (森ハヤシ)
Production Year
2018/07 -
FREQUENCY
Weekly
Target
Male / 20-34
Female / 20-34
Duration & Episodes
54min×7ep (2018)