DEAR MY LONELINESS AND DARKNESS
愛しい嘘 ~優しい闇~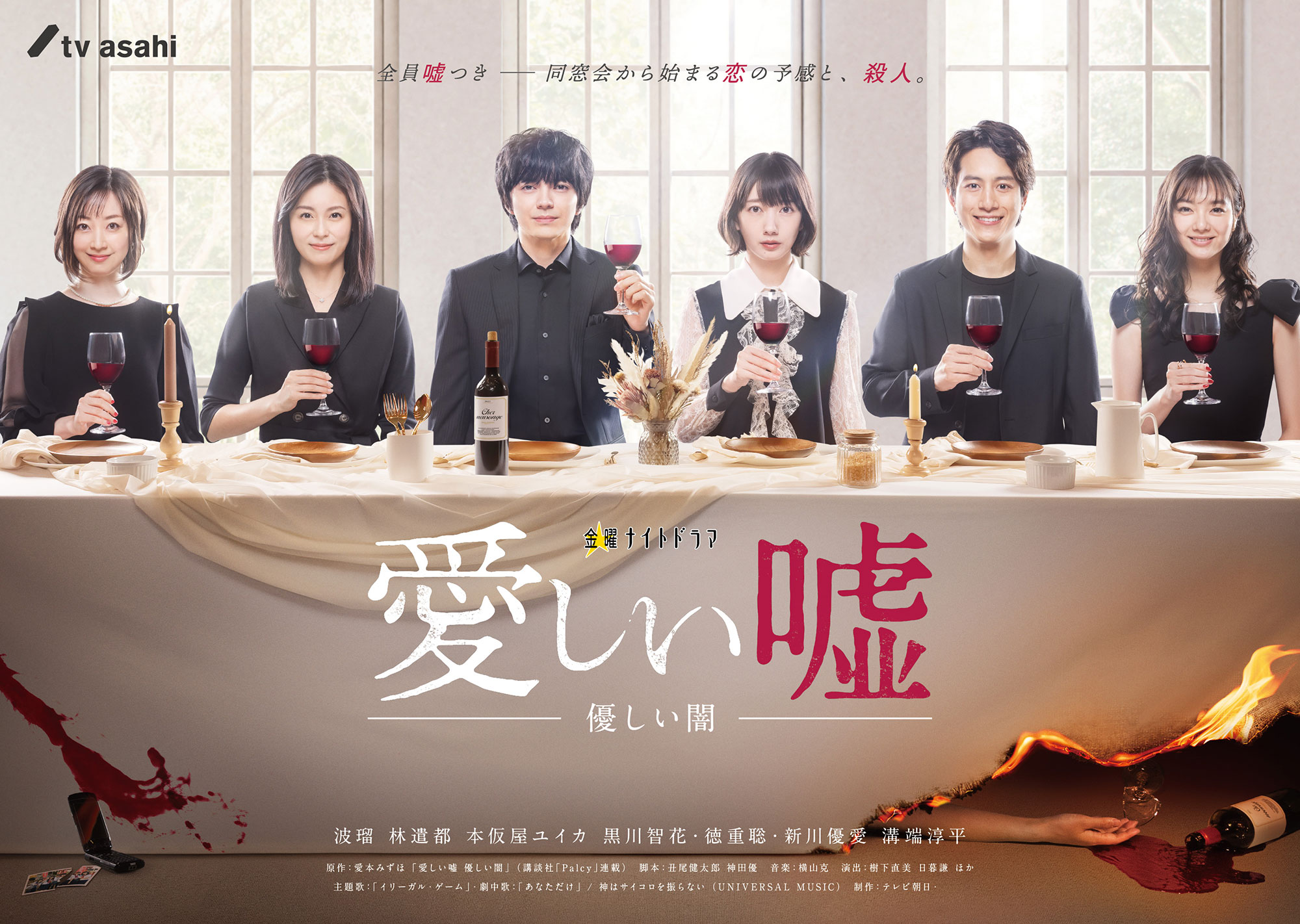 ©Mizuho Aimoto/KODANSHA ©TVASAHI/MMJ
All the characters are liars!
Mio attends her junior high school reunion in her hometown of Yamanashi, and is reunited with her first love, Amemiya, and six other good friends. In a time capsule buried at the time of graduation, she finds a piece of paper with the words, "I won't forget you, Nakano. " However, for some reason, none of the classmates present can recall this "Nakano"'s face. Then, members of the group begin to die one after the other...!
This is a suspense love drama where you will never guess where the story goes and who the real culprit is until the very end.
Cast
Haru (波瑠)
Kento Hayashi (林遣都)
Junpei Mizobata (溝端淳平)
Yuika Motokariya (本仮屋ユイカ)
Yua Shinkawa (新川優愛)
Tomoka Kurokawa (黒川智花)
Production Year
2022/01 -
Target
Teen-age
Male / 20-34
Male / 35-49
Female / 20-34
Female /35-49
Duration & Episodes
60min × 8
Links
Official site (Japanese)