Daughter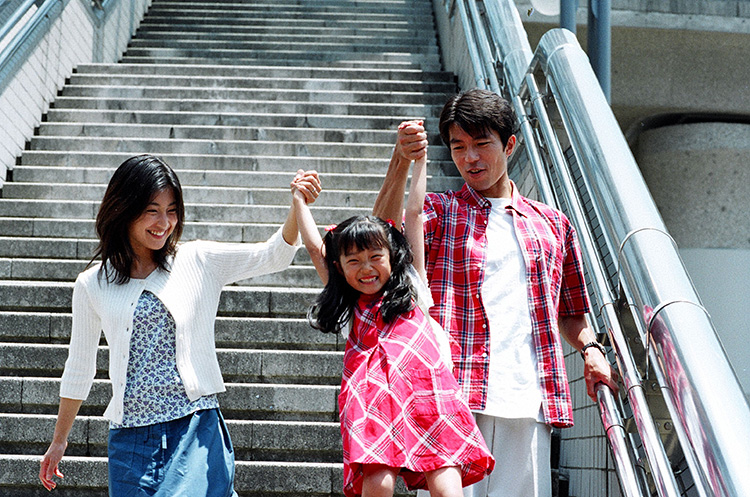 This original series is a human suspense story that depicts the injustices that a victim's family faces.

Tsugumi is a 7 year old girl who has moved to a new neighborhood with her parents Yumi and Takashi.  They are a happy family and are excited about starting their new lives in a new community. 
One day, Tsugumi visits a dentist with her mother.  The young dentist, who is a socialite in the neighborhood, becomes enthralled with the mother and stalks her to the extent of kidnapping Tsugumi.  Confused by the situation, the dentist becomes violent and leaves an unconscious Tsugumi in the bushes.  Tsugumi is found but is announced dead at the hospital.  
The police officially concludes that Tsugumi died of an accident. The parents try to find out about the last moments of Tsugumi's life and they make inexplicable discoveries that lead them to suspect foul play and that she might have been murdered.  However, family, neighbors, police and journalists who were all empathetic and helpful in trying to find Tsugumi become cynical of the parents and become heartless paparazzi, bystanders and pretenders. 
The parents try to stay strong but have their own battles to overcome.  Meanwhile, one policeman and one journalist who have been following the events become sympathetic of the parents.  Will the parents find out the truth and get justice?  Will they be able to live with the truth?  
Cast
Mayu Tsuruta (鶴田真由)
Toru Nakamura (仲村トオル)
Production Year
2000 -
Duration & Episodes
54 min. x 11 episodes (2000)