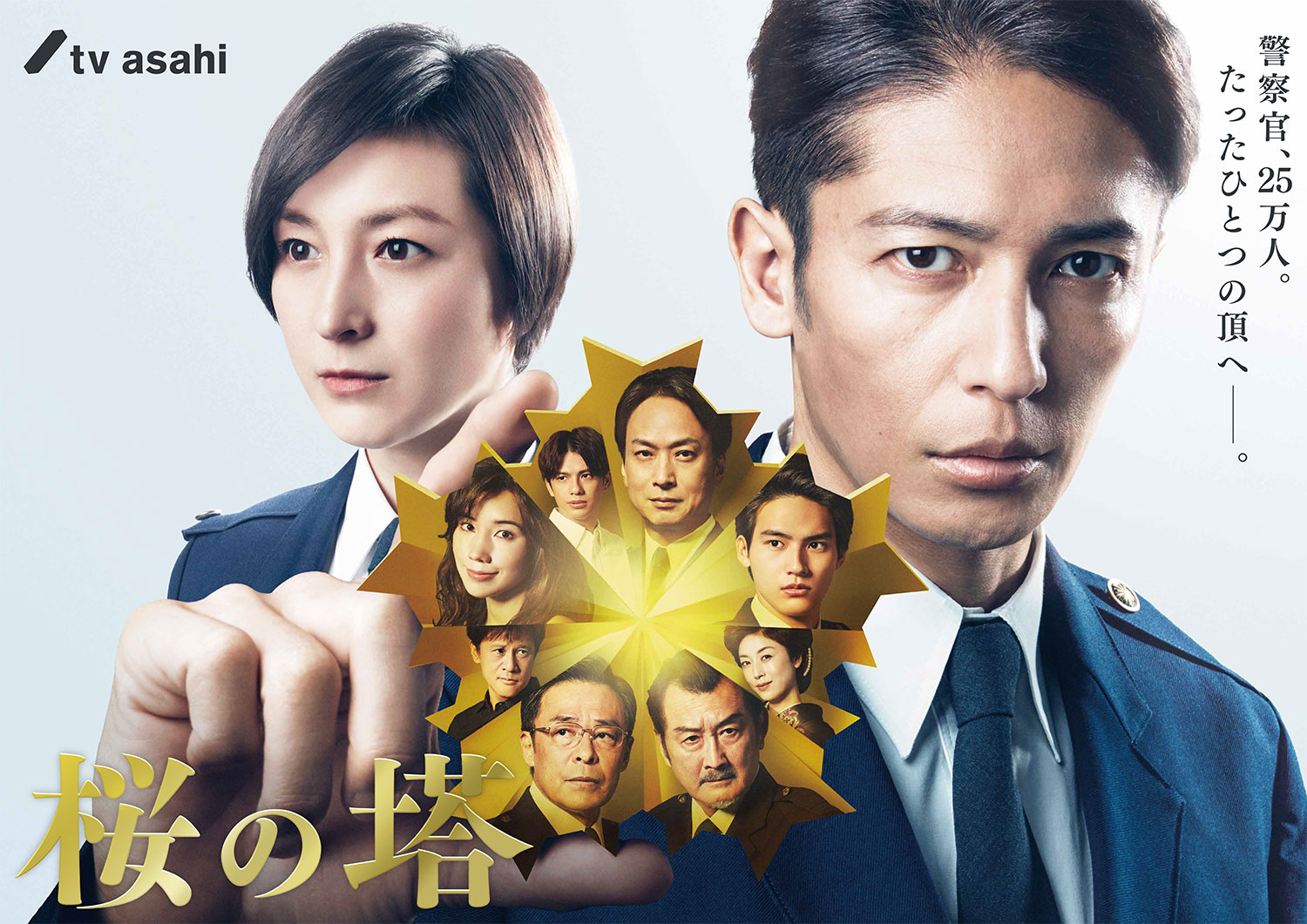 ©️)tv asahi
Betrayal, Traps, and Deception......
This is a drama about the ferocious career battle for the position of Police Commissioner
After a childhood incident, Kamijo, inspector of the Tokyo Metropolitan Police Department, has a thirst for power and will not hesitate to do even the dirtiest of jobs to achieve his goals.
Kamijo's childhood friend, Mizuki, a female detective of TMPD's Investigation Division with a burning sense of justice, is at odds with the ambitious Kamijo, but secretly cares for him. She is also the only person who knows the past that ignited his ambition.
Enjoy the power game within the organization and the ultimate human drama of ambition and justice.
Cast
Hiroshi Tamaki (玉木宏)
Ryoko Hirosue (広末涼子)
Kenshi Okada (岡田健史)
Riisa Naka (仲里依紗)
Kippei Shiina (椎名桔平)
Production Year
2021/04 -
Duration & Episodes
54 min.
Links
Official site (Japanese)