Boys in the Midsummer 1945/2020
真夏の少年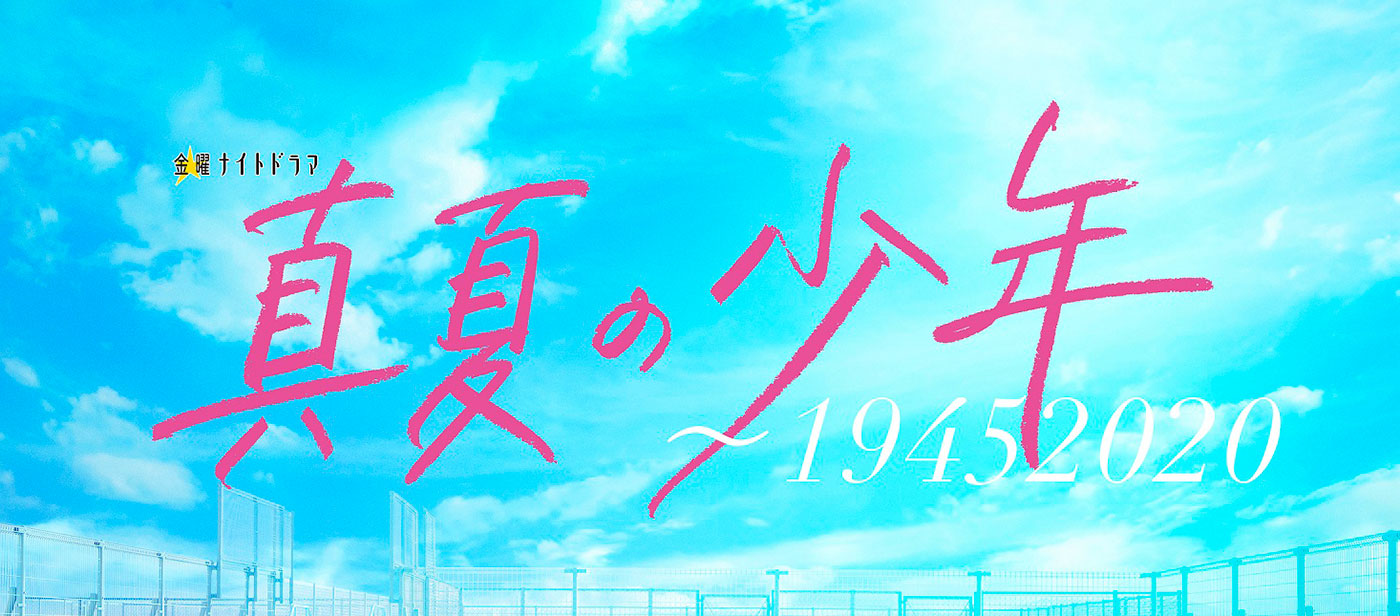 Japan's next generation idol group, Bishonen, star in their first tv series.
What is the meaning of "life"? This is an intense youth comedy drama.
One summer, in a bedroom community of a regional city in the Kanto region, local high school students meet a soldier who has come from the past. What kind of world does he see in modern Japan as someone who came from a time when there was no freedom? 
Modern people think they are enjoying their freedom, but what is freedom, anyway?
Through the lives of a group of youths and a time travelling soldier, the drama asks us what true happiness and freedom really means.
This is the story of an unforgettable summer for both the mysterious man from the past and the present days teens.
Cast
Taisho Iwasaki (岩﨑大昇)
Ryuga Sato (佐藤龍我)
Hidaka Ukisho (浮所飛貴)
Naoki Fujii (藤井直樹)
Kanasashi Issei (金指一世)
Yuto Nasu (那須雄登)
Production Year
2020/07 -
Target
Child / Kids
Teen-age
Female / 20-34
Female /35-49