Treasure Hunting Elevator
タイムリミットエレベーター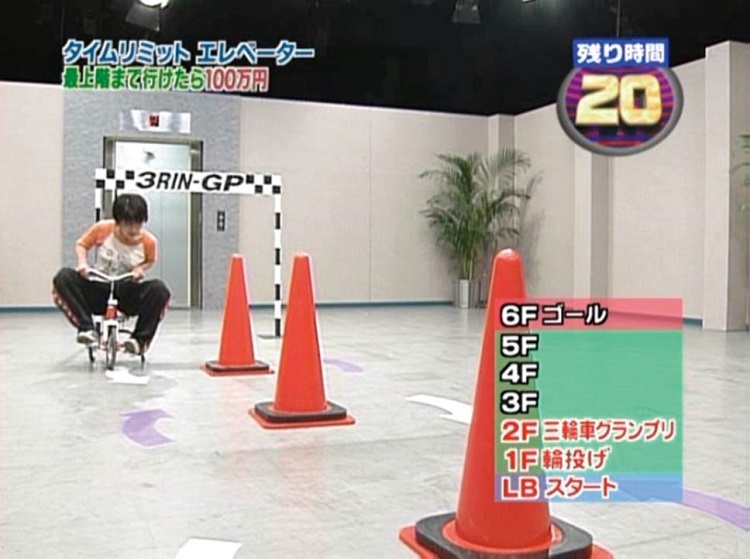 A devil has stolen a treasure and has locked it up on the top floor of a castle which is six stories high. Challengers who are strong and smart attempt to take back the treasure. 
The only way up is by an elevator, which makes a stop at each floor. In order to make it to the top floor, challengers need to complete difficult mini-games on each floor within a time limit, that is, before the elevator door closes to go to the next floor. Mini-games include speed eating, eel grabbing, tricycle racing, empty can stacking, bat spinning, and many more fun and crazy games!
Challengers who succeed in reaching the top floor of the castle and take back the treasure will be rewarded $15,000! Will the challenger make it to the top of the castle?!
Production Year
1999/05 - 1999/09
TIMESLOT
Prime Time
FREQUENCY
Weekly
Target
Male / 20-34
Male / 35-49
Female / 20-34
Female /35-49
Duration & Episodes
30min