Neighborhood Treasures
ナニコレ珍百景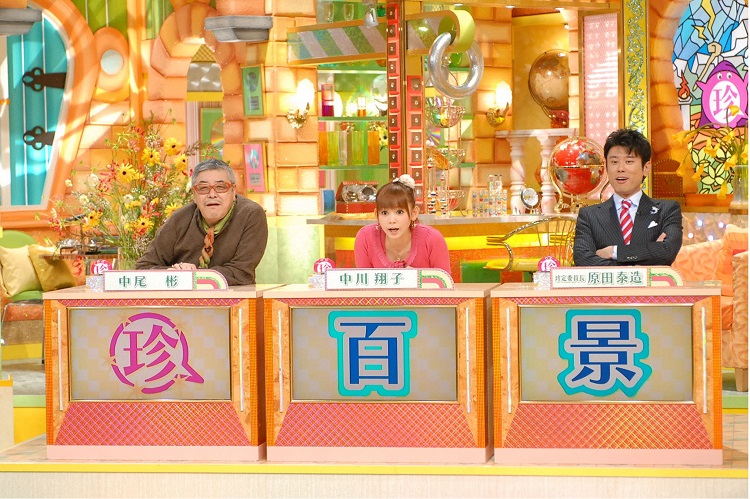 An eye popping mega-hit variety show packed with myriad of hilarious video clips!
The video clips are posted by viewers from every corner of Japan. There is only one qualification that the clip must be unique and a one and only phenomenon from their neighborhood. Some examples include a colossal sushi, a unique trio toilet, a dog with eyebrows, an avant-garde train, a baby that lifts weights, a bridge that cannot be crossed, a penguin that swims with a kid, a village that is all blue, and many many more!
Some clips are simply amazing, others are strange and mind boggling, but all never fail to make you laugh!
Each submission is judged by the panelists in the studio and only when all of them approve the subject to be worthy of the title "Neighborhood Treasures," the submission is honored with the program's official registration.
Production Year
2008/01 - 2016/03
TIMESLOT
Prime Time
FREQUENCY
Weekly
Target
Family
Duration & Episodes
30min / 60min
Links
Official site (Japanese)