Housekeeper the Peeper
家政婦は見た!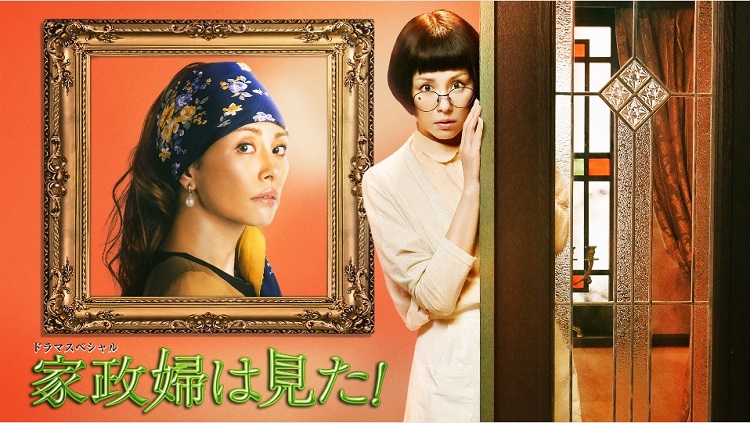 Nobuko Sawaguchi is a surly, unattractive housekeeper in her mid-thirties. However, in actuality, she is a beautiful woman, but she hides this fact using her makeup because of a traumatic past experience. One day Nobuko is sent to housekeep for the Uehara family, known for its tremendous wealth.
In the Uehara family, there is a massive quarrel over each member's future succession and inheritance. In the middle of this hectic situation, Nobuko is asked by the daughter called Akemi to protect her.
"The Housekeeper" (131min, 2012), sometimes called the origin of "Housekeeper the Peeper", is also a special drama starred by Ryoko Yonekura.
Cast
Ryoko Yonekura (米倉涼子)
Kie Kitano (北乃きい)
Yuki Matsushita (松下由樹)
Production Year
2014/03 -
TIMESLOT
Prime Time
FREQUENCY
Special
Target
Male / 35-49
Male / 50~
Female /35-49
Female /50~
Duration & Episodes
139min (2014)
126min (2015)