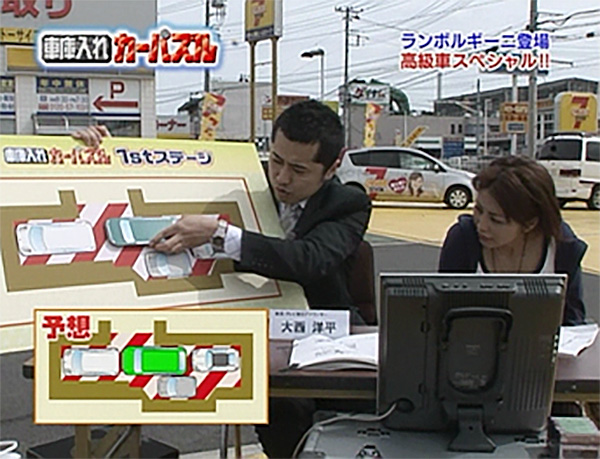 Think you've got parking skills? Try the test on "Car Puzzle" !!

In this mind-bending skill-testing game, "Car Puzzle," contestants are required to clear one simple task: park four cars inside the provided parking lot.
Parking cars is a daily routine, so this must be easy, right? WRONG!! The four cars vary from exotic supercars to giant SUVs, and there is only ONE correct order that fits all the cars into the provided space. Contestants are disqualified if they bump the car into the other vehicles or the surrounding boxes, and the game must be completed in a mere 30 minutes!
Production Year
2008/04 - 2009/07
TIMESLOT
Late Night
FREQUENCY
Weekly
Target
Family
Duration & Episodes
30min